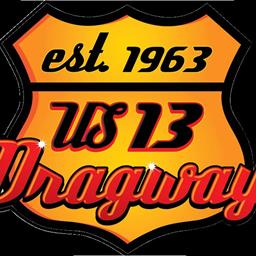 ---
US 13 Dragway winners for June 11th, 2022
This past weekend was meant to be a double points race weekend but unfortunately Mother Nature had other plans for Sundays event. Sunday was cancelled only leaving results for Saturday. We were able to finish OBHF Pro Bike and all other classes split.
TOP: Rob Weltner, JR / Christian Walston / Phillip Truitt
MOD: Dave Keyton / Daryl Beauchamp
HOT ROD: Christian Walston (Tesla) / Bill Bradford
JR's: Ella Ketterman going into finals with .000 / Braxton Hazzard
Also with Sunday June 12th cancellation we will reschedule that points race for Sunday, July 10th.
Our next event is the Monster of Metal Monster struck show at Delaware International Speedway. If you have any questions please call at 302-846-3911.
---
Submitted By: Laura Truitt
Back to News