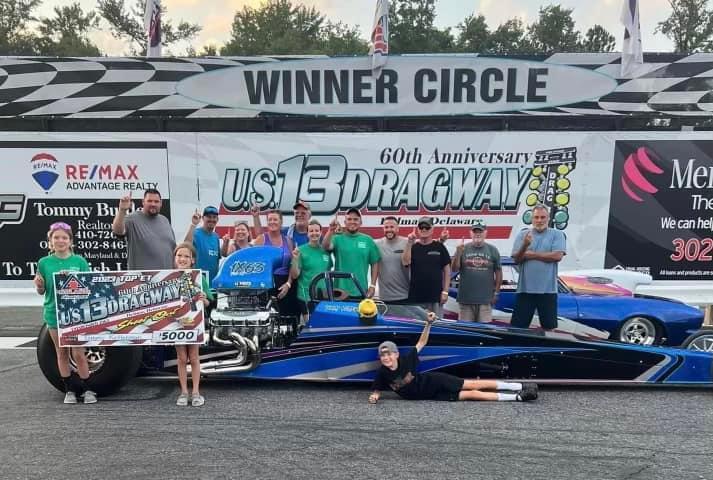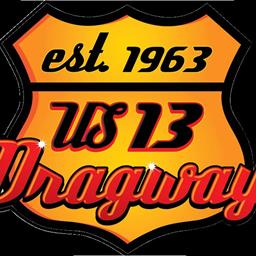 ---
Congratulations to our 2023 Champions
We would like to congratulate our 2023 Champions:
TOP - Tommy Ketterman
MOD - Josh Phelps
SPORTSMAN - Jeff Richardson
PRO BIKE - James Farmer
TEEN CHALLENGE - Jill Richardson
JR. DRAGSTER - Andrew Shaeffer
With our long weekend over, this morning we wanted to take a moment to thank our incredible staff at the Dragway. Denise and I will never be able to express our appreciation for what you have given us. Looking at the hours for payroll, these "part-time" employees put in a full, 40 hours +, in just three days. For us Monday, we were completely exhausted and can't imagine how our team went to their regular jobs. In addition, we want to say THANK YOU to all the spouses that allow these amazing folks to give up time with their families to be with our racing family.
Denise and I receive a lot of recognition but the truth of the matter is, this Team we have are the reasons for all the recognition.
Dawn Cox, Glenn Lathbury, Jeff Richardson, Michael Jefferson, Michael A. Miller, Jerry Ketterman, Doug Milner, Debbie Milburn Elliott, April Ennis, Frank Lecates, Angela McGraw, Shannon Harris, Ashley Layfield, Ashley Lynn, Kyle Cole, Diane Carey, Mike Ennis, Mike Passwaters, Vicky Ennis, Michael Harr, Katelyn Brooks, Ronnie Bishop, Annette Cottman, Mark Langdon and Shawn Morris aka Pee Wee.
Another important component of this business is our sponsors. Their contributions to our business and racers go above and beyond to support this sport of drag racing we all love.
Pepsi, Outten Bros Home Furnishings, Beach Customs Services, Noland Company of Salisbury, Tire King of Seaford, Carquest/Hazzard Auto Parts, Elzeys Septic Services, Prestige Plumbing and HVAC, Coast2Coast RV Rentals, Delaware Lottery, Elliott Farms, United Rentals of Delmar, De, Why Not Travel, A+Construction, AllStates Construction, Tommy Burdette Racing Realtor, The Premo Team/Dan Premo, Mark Frank Motorsports, Meineke Car Care Center of Lewes De, J&S Marine, Payless Auto Sales, The Hot Rod Shop, The Fish Bowl, Robert A Tull Plumbing, Wrzd Kustums of Laurel De, Fred Rogers/Cato Oil, VP Fuels, The Cheswold Connection, and anonymous donors.?
When we refer to it takes an army to keep the gates open, this is our ARMY!
Denise and I would also like to take this opportunity and thank my family, Dawn Brown, Hal Cathell and Charles Cathell for giving us the opportunity to continue on the family's business. This year we celebrated 60 years of bringing Motorsports to Delaware. In 1963, William J. and Juanita Cathell along with my father, Charles Cathell, built what has become an iconic racing destination.
We wish each and every one of you a Happy Holiday!
---
Submitted By: Laura Truitt
Article Media
Back to News