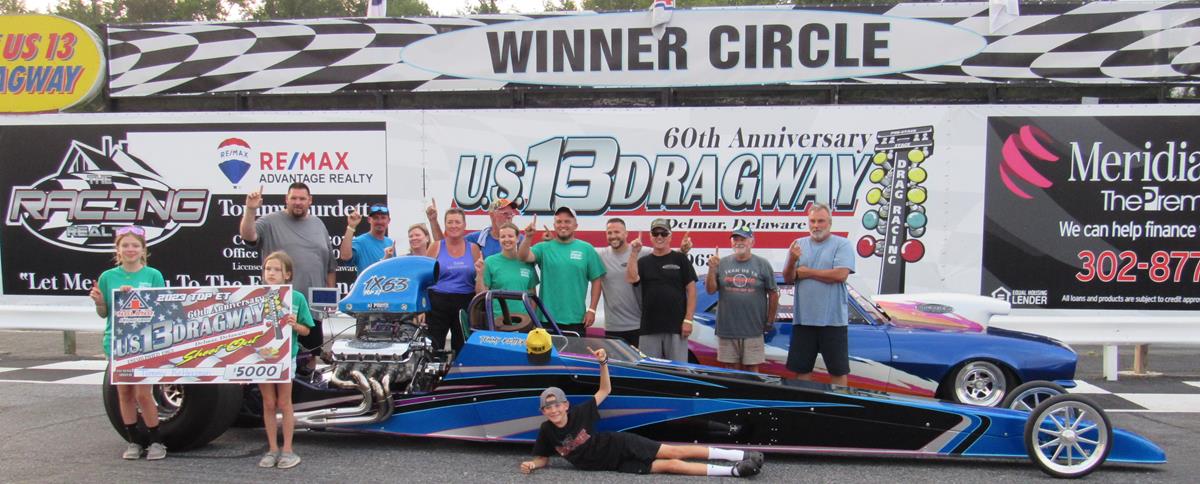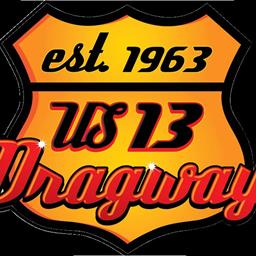 ---
60th Anniversary & Ketterman's Bad 8 Weekend Winners
Good morning friends, family and Racing family,
After a long weekend and one recovery day, we wanted to take a moment to share our gratitude to all who came out to support us.
First and foremost we have to start with our employees! You are the true hero's of the weekend. We could have never done this without you! Most of you put in over 40 hours in three days, some even 50! Denise and I talked about how truly blessed we are to have each one of you. At times it gets very stressful, but everyone sticks together, pushes through and gets the job done. That's why we love you all like family and will always be grateful to have you in our life.
Second, to all the racers and fans who came out, supported and help us celebrate 60 years of operation, THANK YOU! When we made the decision to give this a try it was for all of you. A racing family becomes as close, if not closer then our real family. We love to see each and every one of you weekly! For some it's tough to make it each event and we understand, our lives are so busy these days, that at times there is just not enough time.
THANK YOU to all of our sponsors for your support. This year has been a tough one but it is your support and help that has gotten us through the tough times. Racers please support those who give to our sport!
We have to save the best for last in this post. To our parents, THANK YOU for all your love and support, we will never be able to share what it means to us. In addition, we want to say Thank You to my father, mother, Aunt and Uncle for giving us this opportunity. We hope our efforts have made you all proud as we try our best to continue on what your parents and my grandparents built.
Once again, Thank You All, for an amazing weekend as it was an honor to be able to share it with you
US 13 Dragway ~ 64 Car Shootout in Top & 32 Car Shootout in Mod ~ 8/25/2023. DAY 1 of the 60th Anniversary of the track.
Mod Winner was Michael Jefferson (I don't take credit for the photo)
Top was rained out with only 3 cars left. This will be completed in the morning (8/26) Remaining racers are Tommy Ketterman, Christopher Wigfall, and Jerry Birchfield, Sr.
The $200 Bounty paid in both Top & Mod, if they raced the low qualifiers and won was picked up by ~ Roland Powell Sr., over Jerry Birchfield, Jr (open body), and Darren Wroten won over Doug Farace, in Door car.
Bad to the Bone Door Car winner was Tony Hill who also, won the Bad to the bone trophy. Runner up in open wheel was Frank Lecates.
Lowe Qualifier was Steven Boone, in open wheel and Doug Farace, in door car.
Tommy Ketterman won the $5,000 for winning the shootout.
Sunday winners:
TOP - David Keyton
MOD - Josh Phelps
OBHF PRO BIKE - James Farmer
TIRE KING - James Parrott
CARQUEST JR - Noah James
TEEN CHALLENGE - Chase Huber
PROSTICK GROUP - Eric Kitchen out of Boonsboro, MD
---
Submitted By: Laura Truitt
Article Media
Back to News