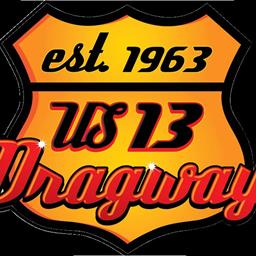 ---
Change in Run Order for May 21
ATTENTION RACERS
We have been watching the radar patterns this evening. It looks like we will be receiving more rain from between 1am and 5am this morning. We have decided to make a schedule and run order change for tomorrows event. Please see the following changes below:
Gate open 11am
1 Time Run Session for all classes
Begin at 12 noon.
Run Order:
Carquest/Hazzard Auto Parts Jr Dragster
Beach Custom Services NoBox/Footbrake
OBHF Pro Bike
Box/Top Bulb
Tire King Sportsman
WDRA Teen Challenge
Eliminations to follow the one time run session. Elimination will follow same run order as time run session.
Points registration will take place on the second floor of the drag tower. Visit our website for registration forms and pricing. You will have until the end of eliminations to sign up for points.
This change in scheduling is only for Sunday, May 21.
---
Submitted By: Laura Truitt
Back to News