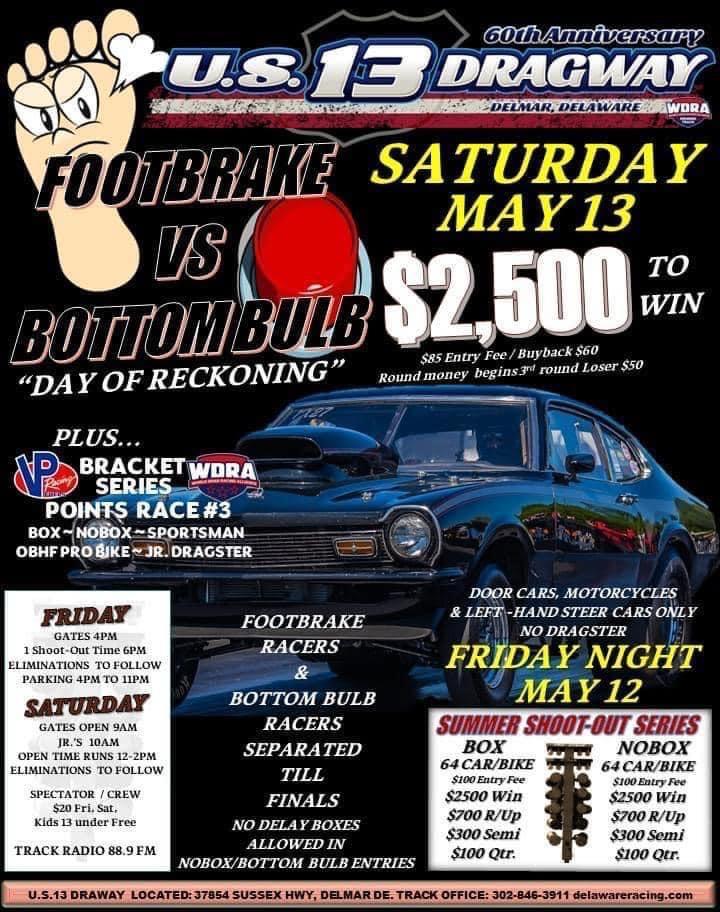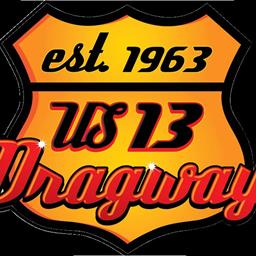 ---
This Weekend: Points Begin and Footbrake VS Top Bulb
We have some big plans for this weekend and mother-nature is willing to work with us!
Friday night, two big shoot-outs for Box/Top and NoBox/Footbrake, plus test and tune. Saturday, will begin our first points race of the season for the 2023 Track and WDRA Championship points series!
Also on Saturday, "The Day of Reckoning" NOBOX vs FOOTBRAKE, as we highlight Footbrake vs NoBox Bottom Bulb with $2500 to win! We will separate the two until we one of each left!
All divisions which include, Top/Box, OBHF Pro Bike, Tire King Sportsman and Carquest/Hazzard Auto Parts Jr. Dragsters will be in competition.
Gates open Friday at 4pm with the one and only Shoot-Out time run at 6:00 starting with NoBox/Footbrake. Overnight camping is allowed Friday night inside to all participants.
Saturday, Gates open 9am, we will begin Carquest/Hazzard Auto Parts Jr. Dragster time runs at 10am. Jr's will run from 10-12 noon, as we will complete as much as possible. Then from 12 to 2pm we will open the lanes up for all classes, for a two hour time run session. Eliminations will follow our open time run session.
Friday Test & Tune $30
Saturday Entry Fees:
Top/Box $80
Custom Beach Services NoBox/Footbrake $85
OBHF Pro Bike $35
Tire King Sportsman $30
Carquest/Hazzard Auto Parts Jr's $25
Crew/Spectator
Friday: $15
Saturday: $20
Saturday All Mothers will get in for 1/2 price
Sunday we will be closed in honor of the Mothers Day Holiday.
---
Submitted By: Laura Truitt
Back to News