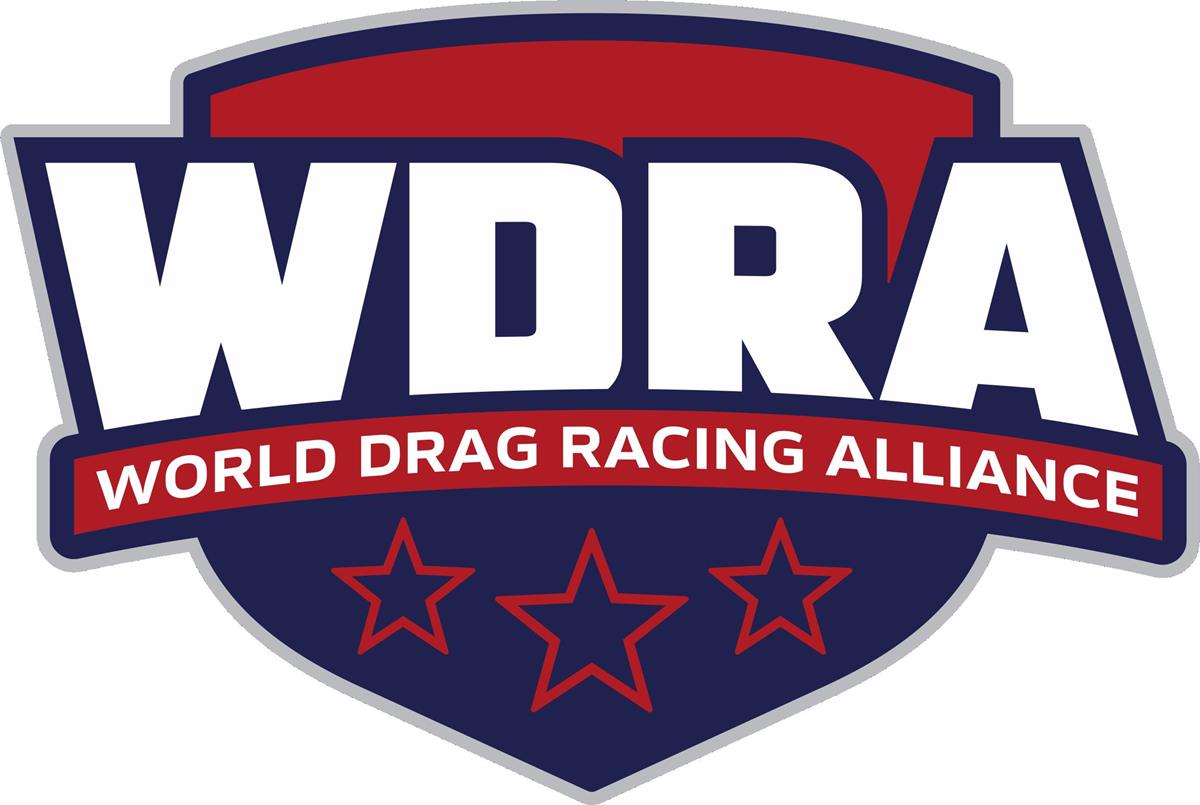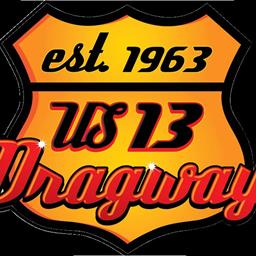 ---
US 13 Dragway 2023 Press Release
US 13 DRAGWAY 2023 PRESS RELEASE:
This year will mark the 60th Anniversary of drag racing at the U.S.13 Dragway. Racers and fans will witness some of the best bracket, heads up, grudge, street fight and no prep action.
U.S.13 joins the all-new World Drag Racing Alliance for 2023. This organization will focus on sportsman drag racing like the industry has never seen before. We are proud to join forces with WDRA and look for great things to come!
In 2023, many of your favorite events will be returning. Our season will kick off the way it ended. The 1st State No Prep group will excite fans and racers on Saturday, March 4, 2023.
FRBR returns with their 3rd Annual Coastal Clash. This event has been held in September the two previous years. This year, the event moves to April 14-16, with Top Bulb paying $10,000 to win, NoBox $5,000 and Jr Dragster $1,000 both days.
Mutt and Jeff's, Fall Brawl will return the weekend of October 5-8. This year, Box/Top Bulb racers will compete for $12,000, $20,000, and $12,000. Footbrake racers will run their separate rounds with the winner receiving bonus money and move into the following round of Top Bulb.
OBHF, returns for its 9th Annual Bike Brawl on Sunday, October 15. This race features a $2,000 to win OBHF Pro Bike eliminator and Bad 8 shootout plus all other categories.
Jerry Ketterman's Bad 8, 64 car $5,000 Shootout and $5,000 Top ET join forces with the 60th Anniversary weekend for the U.S.13 Dragway, August 25-27. The 60th Anniversary celebration for the U.S.13 Dragway and Cathell family will take place on Sunday, August 27. This day features OC Cruisers Car Show, $3060 Top, $1,560 Mod, $560 OBHF ProBike, $260 Sportsman & Jr. Dragster pay day. Joining the celebration weekend will be PRO STICK RACING group. Don't miss these high winding, gear jammers on Saturday and Sunday.
17th Annual Fast Ford Sunday will be held on Sunday, October 1. This event includes a car show area and awards with NoBox/Footbrake (Mod ET) paying $2,000 to win. Plus, all other categories.
WDRA Bracket Finals will be held at Keystone Raceway Park, September 14-17. Our WDRA bracket finals points will begin the weekend of April 29 & 30 and will end on August 27th at the 60th Anniversary Chevy Show, Shine and Drags weekend.
In total, racers compete for 14 WDRA events and for our Track Champion will be a combined total of 20 races.
Finally, don't worry folks as we will host as many "Pit Vehicle Races" as possible throughout the 2023 season! We have sent the timing system to be updated to include 330 times.
Now, New for 2023, we have a few changes for our racers and fans:
Gate open times for 2023 will be as follows:
April, May, and October: Gates open 9 am, Jr. Dragster time runs begin 10 am. June, July, August, and September: Gates open 8 am, Jr. Dragster time runs begin 9 am. (Times are for all regular bracket events only.)
In 2022 we held our first Thursday Night Street Fightz, event. After the input from our street racers it will now be held on Friday Night (FNSF). All FNSF events will be on a no prep surface; it will be an open TNT for ANY participants but will be a no prep surface.
Jr. Dragsters will run first this year in its entirety or close to it. It will be in a round robin format to have most of their event complete before we begin time runs for our car & bike classes. Jr's will be called to the main staging lanes during this period.
(Example) April, May & October. Gates open 9 am, Jr time runs begin at 10 am, 2 time runs and begin eliminations. We will run the program up through the finals or as close as possible. If we have any additional rounds to complete, they will be held until eliminations begin for all other classes.
Time run session for Top, Mod, OBHF Pro Bike & Tire King Sportsman will be an open 2-hour time run session. Individual classes will not be called. It will be in a round robin format as well. When you are ready for a time run, you simply come to the lanes. Anyone in the lanes when the announcement is made "staging lanes are closed" will get their run. All others will prepare for 1st rd. of eliminations. During the 2-hour session, our timing system will be set to 1/4 mile. This way we accommodate all classes. We are still evaluating how we will come up with the bye run 1st rd.
Track Points will now continue after the WDRA Bracket Finals points end. Track points will end during our last bracket weekend at the Racer Appreciation/Halloween weekend. We feel this move will crown a true Track Champion.
Change in Mod ET - This year the WDRA will allow Transbrake bottom bulb NoBox. Racer will be allowed to bottom bulb with Transbrake only. Delay boxes or any other electronic devices are prohibited. (Delay Boxes MUST be Removable) See the WDRA rule book for all clarifications.
HillBilly Bracket Bash is a new affordable weekend where bracket racers can race for increased payouts with a reasonable entry fee. Top/Box race for only $295 all weekend and $5,000 to win. NoBox/Footbrake entry is only $195 for 3 days competing for $2,500 to win. We will offer Jr. Dragsters on Saturday and Sunday. (See flyer for more details) At these events, time permitting we will try to host High Rollers shootout and Pit Vehicle races.
---
Submitted By: Laura Truitt
Article Media
Back to News