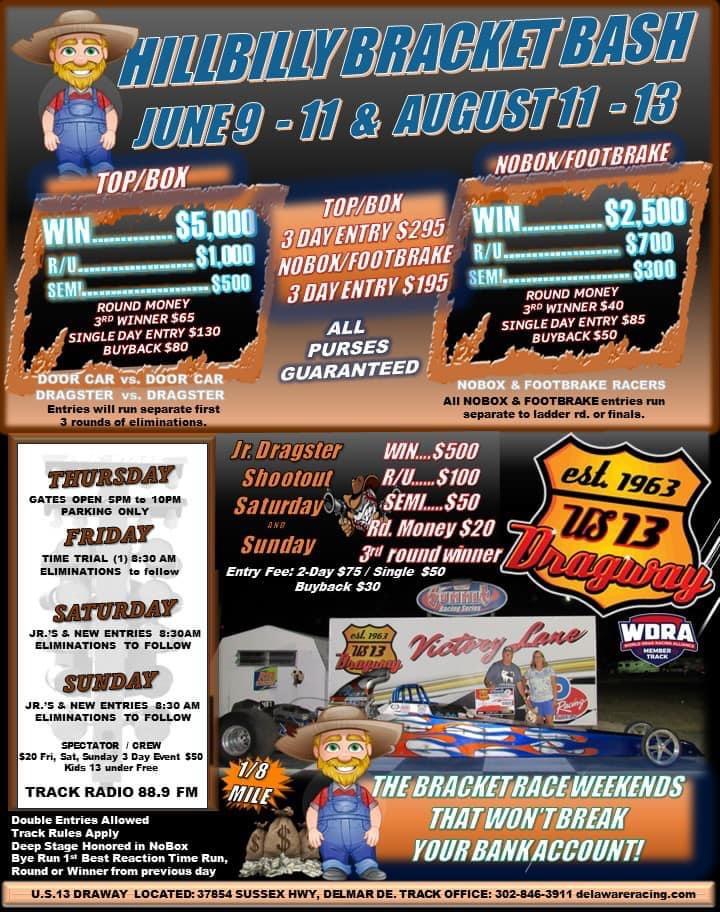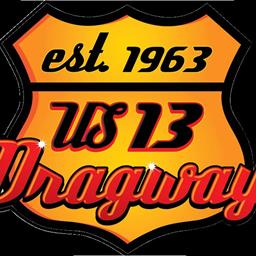 ---
Hillbilly Bracket Bash coming 2023
This year many of you know we have two of the Big Money Bracket races returning. FRBR
will return with a new date moving the Coastal Clash to April 14-16. Mutt & Jeff will return with the Fall Brawl October 6-8.
Looking through the internet, bracket racers can compete for anywhere from $10k to $1 million. Entry fees can range from $400 to $3000. After traveling this winter, it was obvious we can drop several thousands in entry fees. This has lead us to create a race that is affordable for the average blue collar, non-professional bracket racer to enjoy and still allowing you to win decent money.
To have a little fun with it, we added a little eastern shore twist to the name! Ladies and gentlemen, we present "HillBilly Bracket Bash!" Three days of bracket racing that won't break your bank account! This affordable weekend will allow your family to visit the beach resorts or enjoy a great meal with local restaurants only minutes from the track!
"Making Bracket Racing Great Again!"
---
Submitted By: Laura Truitt
Back to News