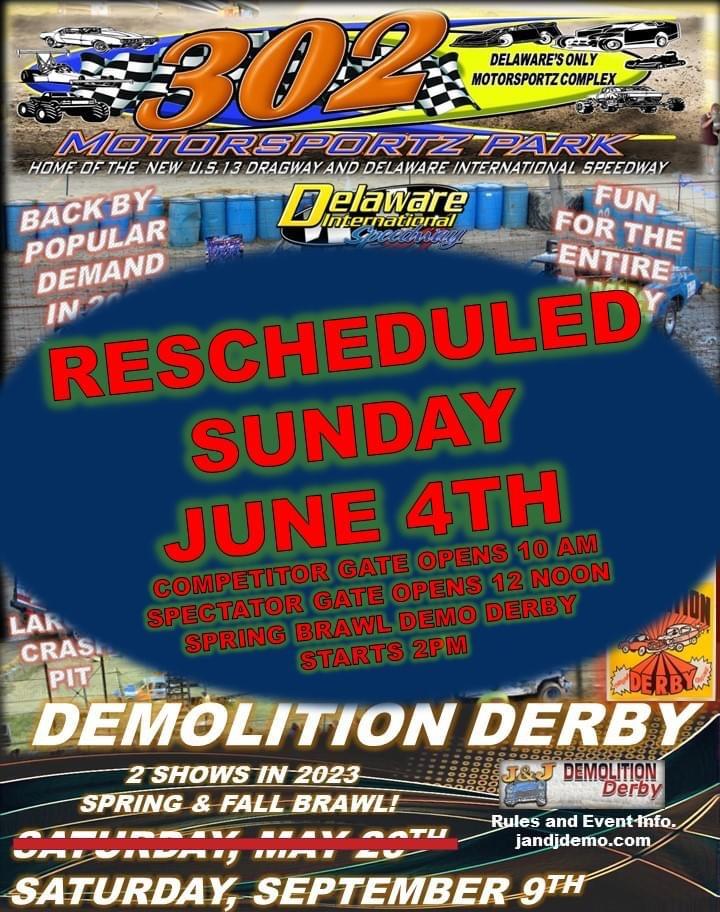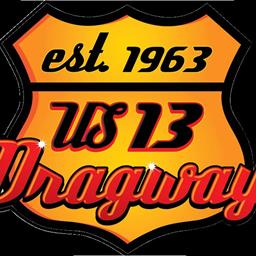 ---
Demolition Derby Rescheduled for June 4th
Attention Derby Drivers and Fans:
J & J Demolition Derbies
All week we have been monitoring the weather forecast for this weekend's "Spring Brawl" Night of Destruction Demolition Derby on Saturday, May 20. After conversations with J&J Demolition Derbies, Mike Rauenzahn, we have made the decision to postpone Saturday's event. Mark Cathell with SDM Promotions stated, "When our racing surface receives any amount of rain, it turns into a slick surface much like ice. Trying to get vehicles, safety crews as well as staffing on and off would be nearly impossible not to mention, to be able to put on a quality show. Plus, for our fans, sitting in the rain is not the way we want them to have to enjoy this show," added Cathell.
For this reason, we have rescheduled this event for Sunday, June 4th with the competitor gate opening at 10 am, spectator gate opening at 12 noon and show to begin at 2 pm.
If you purchased tickets on-line they will still be valid for the rescheduled date.
We look forward to seeing everyone on Sunday, June 4th!
---
Submitted By: Laura Truitt
Back to News