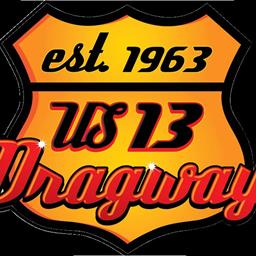 ---
Birchfield Among Winners at Coastal Clash
FRBR Promotions and US 13 Dragway had a great weekend of racing for their annual Coastal Clash. Mother Nature cleared all chances of rain and winners were crowned each day.
Friday Night Shootout winners
Top-Frankie Lecates
Mod-Dave Dissinger
Jr-Jon Henry
Saturday Coastal Clash
Top
Winner-Jerry Birchfield Jr
Runner up-Paul Riddle
Mod
Winner-Joe Dedrick
Runner up-Mike Jefferson
Jr
Winner-Alfonse Magliocco
Runner up-Noah James
Sunday Coastal Clash
Top
Winner-David Tucker
Runner up-Joe Martin
Mod
Winner-Ken Bosset
Runner up-Scott Embley
Jr
Winner-Ella Ketterman
Runner up-Madison Gordy
The dragway's next event is the 410 Grudge dreams April 22nd starting at noon. If you have any questions call the speedway office at 302-846-3911.
---
Submitted By: Laura Truitt
Article Media
Back to News