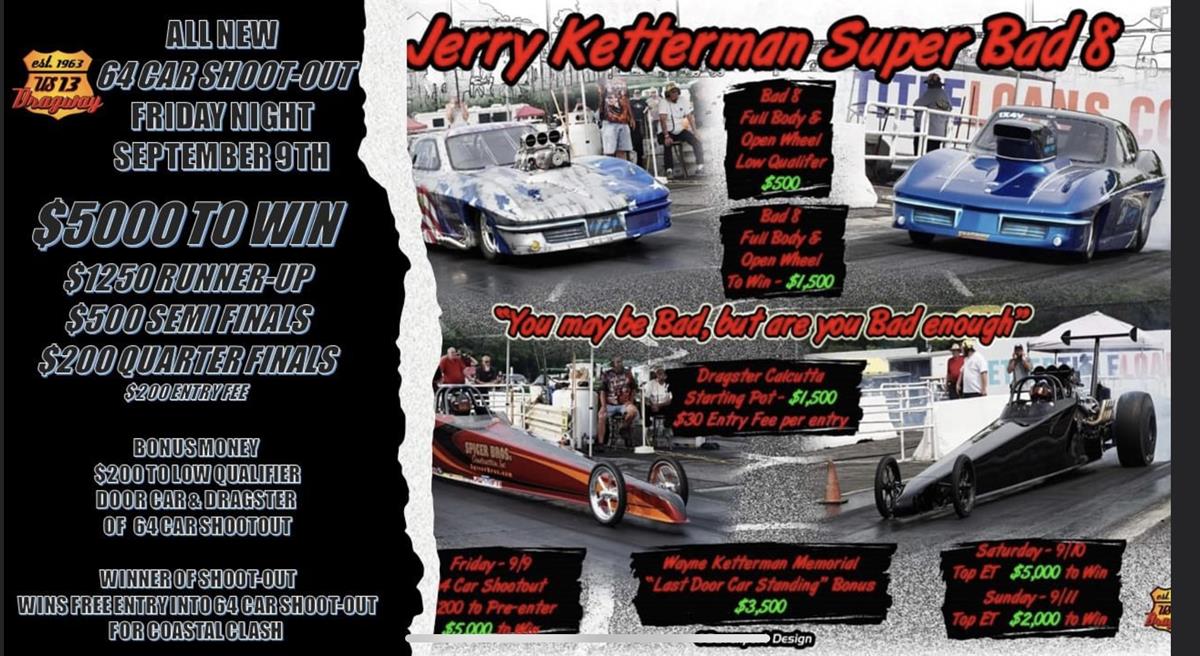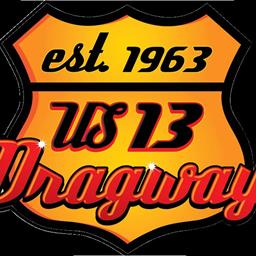 ---
Jerry Ketterman's Super Bad 8 THIS WEEKEND
Looking forward to Saturday's Jerry Ketterman's Bad 8 & Crouch Automotive $5K Top ET. We will be pairing
Door Cars vs Door Cars & Dragsters vs Dragster
for the first 3 rounds of Crouch Automotive Top ET!
Starting fourth round we will everyone together to the lanes.
BIG CHECKS? Oh yes, we have plenty of them to award on September 9-11! The amounts on these checks will surely go up between now and then, but we have to send a big shoutout to Suasn at Read Signs for these great designs. US 13 Dragway is the ONLY place to be in 3 weeks!
Friday (9/9)- 1 Qualifying run for Saturday's event and $5000 Top ET Super 64 Shootout (winner gets a free entry into the following week's Coastal Clash Saturday night 64 shootout) + Test and Tune. $200 to whoever is #1 Qualifer on Friday night in Doorcars and Dragster!
Saturday- One final qualifying run and go racing! $5000 Top ET, $1100 Bad 8 Doorcar and Dragster, $500 #1 Qualifier each class, and round prizes! $1000 Mod ET + $150 Jr's and Portatree to the winner
Sunday- $2000 Top ET + $2000 Mod ET and normal classes!
Spectators grab a weekend pass for $50!
Individual Days:
Friday $15
Saturday $20
Sunday $20
The Jr Dragster winner on Saturday will get $200 PLUS a Porta-Tree practice tree! The Top ET guys and gals can't have all the fun, so make sure y'all bring those Jr's out as well!
SHOOTOUT INFO:
Don't miss the 64-car Shoot-Out Friday night! $5000 to the winner!
Jerry Ketterman is giving away $200 to the fastest Door Car and Dragster in the Shoot-Out! Winner also gets a Free Entry in the 64 Car Shoot-Out for next week's Coastal Clash!
Mod ET
$700 Winner
$300 R/Up
$100 Semi
Entry $100
OBHF Pro Bike
$500 Winner
$150 R/Up
$85 Semi
Entry $85
---
Submitted By: Laura Truitt
Article Media
Back to News