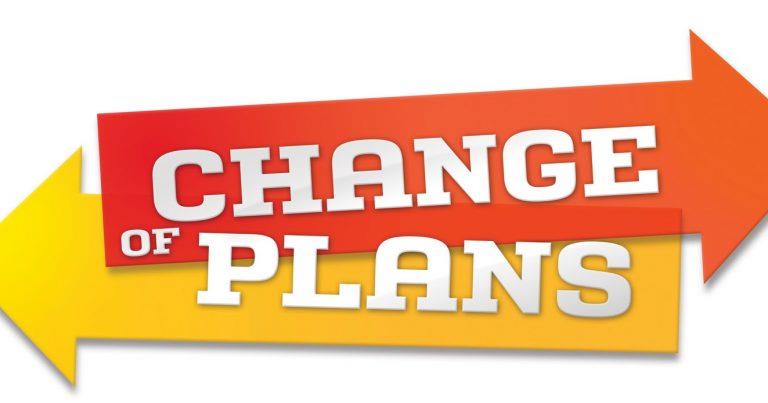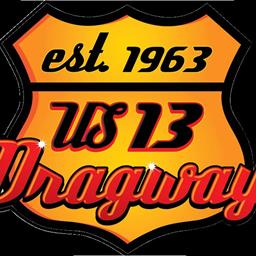 ---
Mother Nature Washes Out Halloween Shootout Weekend until November 7th & 8th
Mother Nature Washes Out Halloween Shootout Weekend until November 7th & 8th 
After receiving over 3 inches of rain in the last 24 hours, the US 13 Dragway is currently underwater. With conditions not conducive to drying scheduled for the remainder of today, and temperatures predicted to dip into the 30's overnight, there is no way for the track conditions to be in shape for Saturday's events. Rain chances are now at 80% for Sunday, with rain scheduled throughout the day, again non-conducive to racing operations. Collectively, racing is not on Mother Nature's forecast for this weekend.
So now we will begin shuffling of events and reschedule for November 7th and 8th.
Both Days -
Buy Backs Available for Top ET, Footbrake Nationals, OBHF Pro Bike, and Junior Dragsters
Double Entries Allowed in - Top ET, Footbrake Nationals, and OBHF Pro Bike (1 Driver and/or 1 Car can only go down the track a total of 2 times per complete round of competition of all classes)
Saturday - November 7th - Gates open at 9 am, 1 Time Run at 10 AM
$3,000 to win Top ET - $85 Entry - 80 Car Minimum
$1,000 to win Footbrake Nationals - $50 Entry - 50 Car Minimum
Outten Brother's Home Furnishings Pro Bike - $25 Entry - See DelawareRacing.com for weekly payout structure
No Street Eliminator on Saturday
Hot Rod Trophy - $20 Entry
Junior Dragsters - $20 Entry - See DelawareRacing.com for weekly payout structure
Spectators - $30 - If you are not returning Sunday you have until 15 minutes prior to the gates closing to return to the gate for your $15 refund for Sunday's portion.
N/T Testing - Gate Fee + $25 Tech Card in tower - 1 run during Time Runs, and not again until After 3rd round of ET Eliminations.
302Nation Cash Days - Gate Entry Fee + $50 Tech Card in Tower - $500 Starting Pot! If we hit 10 Cars we will give 100% Payback on the tech cards for anything over the 10 Cars! As always the optional Calcutta will be available!
The run order for Cash Days will be as follows -
1 Test Hit - Prior 1st round of Eliminations
1st Round - Prior to 2nd round of ET Eliminations
2nd Round - Prior to 3rd round of ET Eliminations
3rd Round - Prior to 5th round of ET Eliminations
Saturday Run Order -
Time Run & Eliminations
Footbrake Nationals
OBHF Pro Bike
Top ET
Hot Rod Trophy
Juniors
N/T Testing (Time Run Only)
302Nation Cash Days (see above run order for rounds)
Sunday, November 8th - Outten Brother's Home Furnishings Bike Brawl - Gates open at 9 AM - 1 Time Run (except bikes) at 10 AM
$3,000 to win Top ET - $85 Entry - 80 Car Minimum
$1,000 to win Mod ET - $50 Entry - 50 Car Minimum
Outten Brother's Home Furnishings Pro Bike - $50 Entry - $2,000 to win Guaranteed + Pro Bike Bad 8 $500 to win
Crazy 8's - $25 Entry in Tower - $500 to win
No Street Eliminator Class on Sunday
Hot Rod Trophy - $20 Entry
Junior Dragsters - $20 Entry - See DelawareRacing.com for weekly payout structure
No N/T Testing on Sunday
Spectators - $15
Sunday Run Order -
Time Runs -
OBHF Pro Bike
Mod ET
OBHF Crazy 8's
Top ET
Hot Rod
OBHF Pro Bike
Juniors
OBHF Crazy 8's
Eliminations -
Mod ET
Top ET
OBHF Pro Bike
Hot Rod
OBHF Crazy 8's
Juniors
Back to News