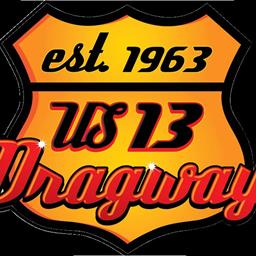 ---
Hurricane Laura changes Anniversary Weekend Schedule!
Hurricane Laura changes Anniversary Weekend Schedule! 
With the impending remnants of Hurricane Laura predicted to sweep through the Delmarva region for most of the day on Saturday, Track Officials and Race Promoters have made the decision to move the Raymond E. Townsend III Junior Dragster Memorial Race and the Jerry Ketterman's Super Bad 8 to Sunday, August 30th. Pending the aftermath of the impact and damage from the storm from Saturday, those races, plus all other events previously scheduled for Sunday, would see gates now open at 8 am, 2 time runs beginning at 10 AM, followed by eliminations.
Parking inside of the gates will not be allowed Friday or Saturday at this time, but parking out front of the facility is allowed. If for some reason there was a major schedule change for Saturday's weather, track officials would consider running an event similar to that of what was originally scheduled for Sunday, but at this time those chances are extremely unlikely.
Back to News