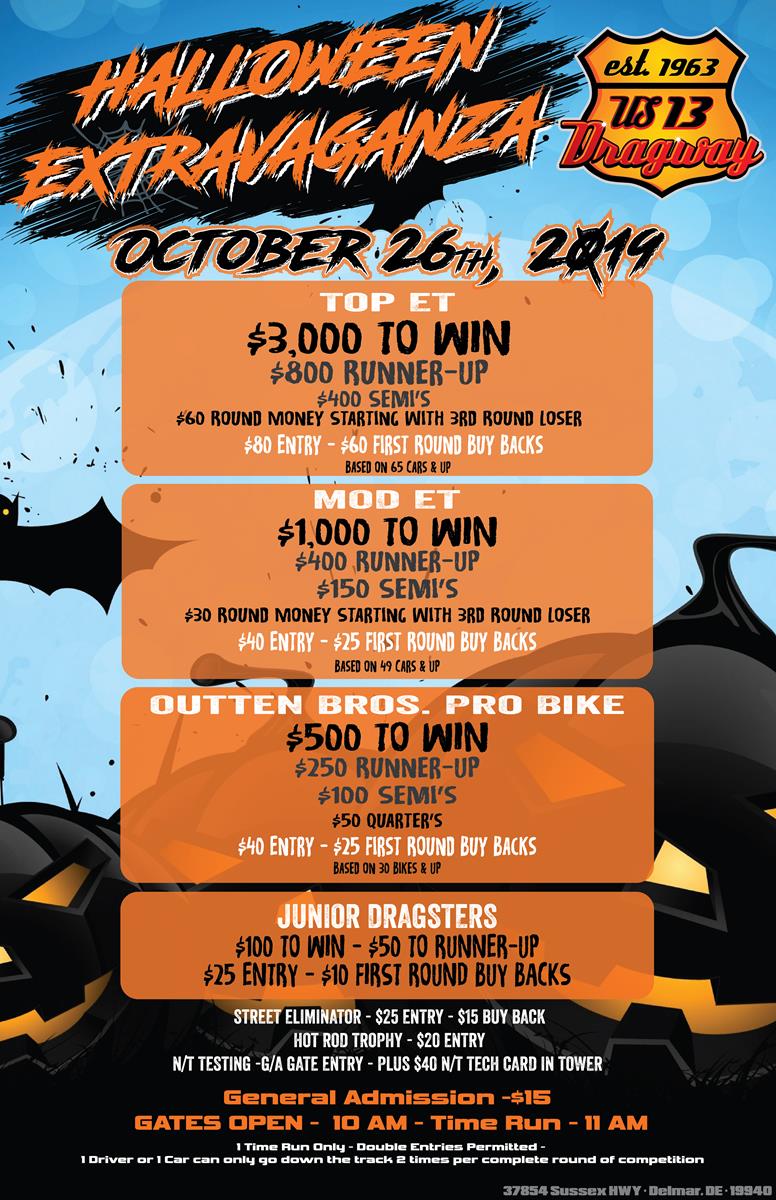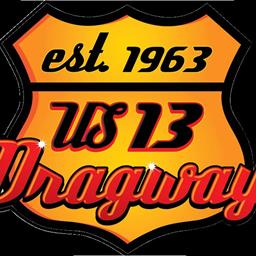 ---
NEW EVENT FOR OCTOBER 26!
Attention Drag Racers!
This is a Halloween Shootout Update!
Please read carefully.
We WILL be open Saturday for a new event, The Halloween Extravaganza  (Flyer Below). We will be closed Sunday due to weather. The Halloween Shootout originally scheduled for this weekend will be moved to November 9-10.
This Saturday we will have the Halloween Extravaganza! With the poor forecast for Sunday, but the current good forecast for Saturday we wanted to give the racers every opportunity to race before the season closes.
To put the "Extra� in Extravaganza we will now be paying Top ET -$3,000 to win for only $80 (Based on 65 Entries) and Mod will still pay $1,000 to win for only $40 (Based on 49 Entries). Double entries will be permitted! Bikes will be allowed to enter Mod, and we will also have Outten Brothers Pro Bike, Street Eliminator, Hot Rod Trophy, Junior Dragsters, and N/T Testing!
Gates will open Saturday at 10 am, with ONE time run at 11 am.
We also ask that the racers bring a little treat for the kids so the kids can dress up do some trailer to trailer Trick or Treating if they wish!
We look forward to seeing everyone Saturday AND November 9-10!
Back to News