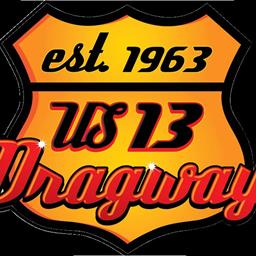 ---
THE TURKEY SHOOTOUT - GRUDGE, TEST & TUNE, GAMBLER'S RACES COMING NOVEMBER 17TH
November 17th will be a day for the ages! No Time Shootout, Grudge Racing, Bike Shootout, and more! 
Gates will open at 9 am, and the track goes hot at 10 am. 
For our shootouts we will start with the 302 Nation Run for #1 at 10:30, and after its completion we will go into the Outlaw Cash Days. 
The 302Nation Top 10 List Run for #1
Driver pays General Admission at gate – $50 Tech Card in Tower – 1 Test Hit at 10:30 AM
No Time – .400 Pro Tree – Draw Cards for Pairing
Outlaw Cash Day's "Shootout�
$500 Starting Pot Courtesy of L&D Performance
There will not be a Designated Time for a Test Hit - Racers who are entered may test on their own time in the N/T Testing Lane during the 302Nation Run for #1
Driver pays General Admission at Gate – $50 Tech Card in the Tower – 100% Payback from Tech Cards
Optional Calcutta
No Time – .400 Pro Tree – Draw Cards for Pairing
28 or 29 x 10.5� Tires Only – 275 Radial Allowed – W Sizes Allowed
No Weight, Motor, or Power Adder Restrictions
Chassis & Backhalf Cars Allowed
Trav Scott Productions Motorcycle Shootout –
1000CC & 1300CC Shootout
Off The Trailer
$40 N/T Tech Card
$100 Buy In – 100% Payback – Plus Sponsor Money
Back to News