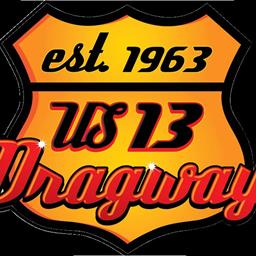 ---
FOOTBRAKE NATIONALS POSTPONED AGAIN
RACE UPDATE
U.S. 13 Dragway
The national weather center forecast for our area tomorrow is predicting sustained winds 20-30mph with gust up to 40mph possible. In addition, we could receive up to 1/4-1/2 inch of rain from the hours of 2-6am.
We are going to postpone the Footbrake Nationals for tomorrow. With the Thanksgiving holiday next weekend, we will shoot for one more try either Saturday December 2 or Sunday December 3, weather permitting.
We want to wish everyone a safe holiday week. Maybe Mother Nature will be kind to us in two weeks!
Back to News