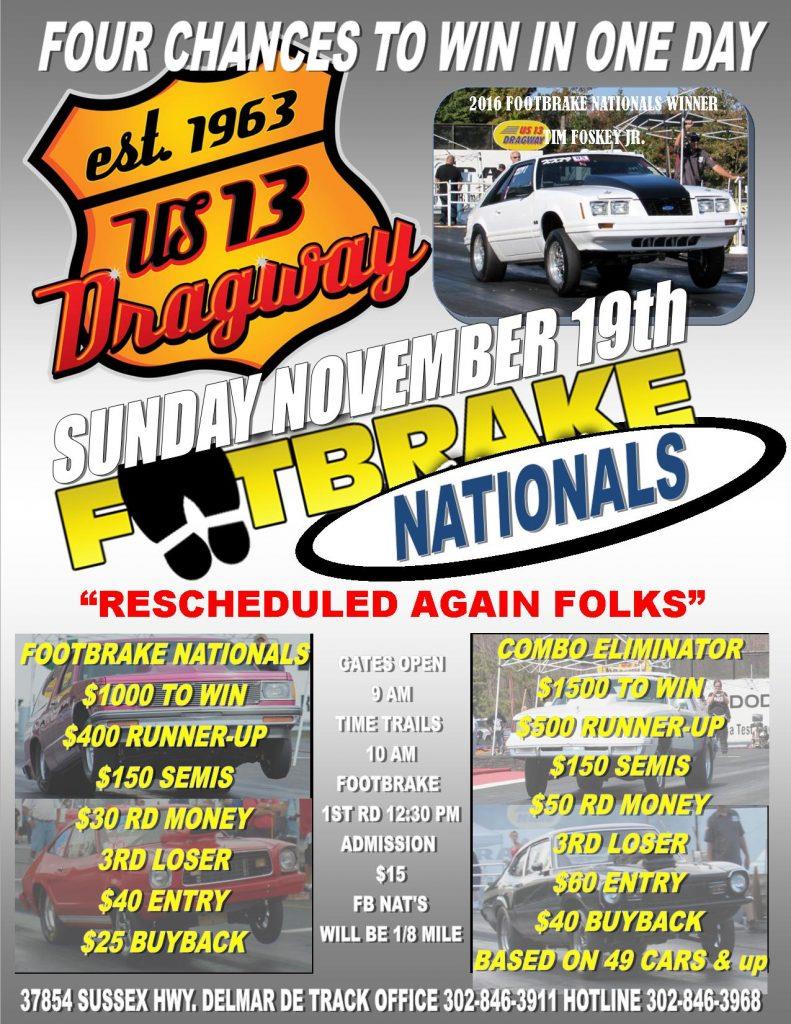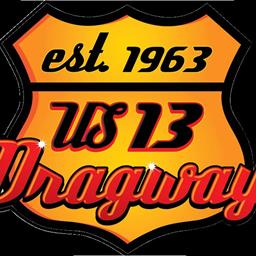 ---
WILL THIRD TIME BE A CHARM FOR FOOTBRAKE NATIONALS...WE'LL SEE THIS SUNDAY!
We have made the decision to go full steam ahead for Sunday's rescheduled FootBrake Nationals!
The Gates will open at 9am, we will do one time run session 10am, then go to 1st round for the FB Nat's.
If you haven't attended this race before, we give you 4 chances to win! Enter FBNats, lose 1st rd., buy back. If you lose, enter Combo, lose 1st. rd., buy back again! You may enter both, just purchase FBNats tech card at the gate then go to the tower to purchase you Combo tech card. Combo eliminations will not begin 1st rd. until after the buy back round has been completed for FBNats. We allow Dragsters, Roadsters, Cars, Trucks, SUV's and Motorcycles to enter FBNats. If you have electronics in the car, we asked you to: 0 all numbers in box, electric & air shifters are allowed. No cross talk is used in FBNats elimination but is used in the Combo category.
Special Note:
Due to the predicted winds forecasted for Sunday, the FB Nat's and Combo eliminator will be run 1/8 mile. Street, Hot Rod and Outten Bros. Pro Bike will be running 1/4 mile unless these winds deem to be unsafe. Jr Dragster you will be running 1/8 mile as well.
Buy Back rounds will be run separate with winners to advance to round two. This way everyone will be eligible to receive 3rd loser money in both categories.
Entry Fees
FootBrake - $40. Buy back $25
Combo - $60. Buy back $40
Pro Bike - $25. Buy backs $15
Street - $25. Buy backs $15
Hot Rod - $20. Buy backs $10
N/T - $30. To be purchased in the tower.
Jr 1 - $10
Jr 2 - $15
Spectators $15
LIST ENTRIES $50
FootBrake Nationals (No Electronics/All cars and Bike eligible to participate)
$1000 winner
$. 400 runner up
$. 150 semis
$30 rd money starts 3rd rd. loser
Combo Eliminator (Electronics allowed)
$1500 winner
$. 500 runner up
$. 150 semis
$50 rd money starts 3rd rd. loser
(Based on 49 cars)
All other categories will be regular weekly payouts.
Back to News