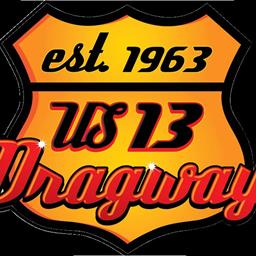 ---
IHRA Announcement for 2017
IHRA taking strides to make 2017 even better!
The program highlights of 2016 vs. 2017 are:
In an effort to address the imbalance and equalize the Top and Mod classes total prize fund we will not be building the dragster this season. Instead we will be using the money that it cost IHRA (the hard costs) to get the dragster built plus rolling in the money we would typically send each participating track at the end of the season for your racers into the World Finals payout. This means that in 2017 every racer that runs 1st round will receive a minimum of $300 as the payout now starts with first round losers instead of at the 1/8ths as it did last year. That should help offset the tow money questions that many of you have been asked about. We realize it won't cover everything for most racers coming from a long distance but it at least guarantees something versus last year when only the 1/8th and up received any money at all.
The winner of each class also had their winning money doubled from $10k to $20K.  As you all know from structuring the payout at your events that the bulk of the repurposed money is getting put into the 1st 4 rounds in 2017 as compared to last season.  Top and Mod payouts will be identical. 
$20,000 win
$7,000 runner-up
$2,000 6th Round
$1,000 5th Round
$700 4th Round
$600 3rd Round
$400 2nd Round
$300 1st Round
We've also boosted the Junior payout which will again be complimented by awarding a brand new JR Race Car Junior Dragster to the champ:
$3,000 win
$2,000 runner-up
$1,000 6th Round
$800 5th Round
$500 4th Round
$400 3rd Round
$350 2nd Round
$300 1st round
We also plan on continuing the racer hospitality/tent/feed/band that we opened up last year to all SSS participants and crew (about 500 people) which came in a bit over $20k this past year.
We are not going to have any other racers at the World Finals this year other than SSS competitors. This is going to allow more track time for test & tune and God willing/weather permitting more bonus/gamblers race opportunities for everyone.
I've attached the SSS logo for your websites. As a part of the program the folks at Summit routinely check your websites for this logo and your points program to see how many of your racers are in the program via the X number. Some of you have the old version of this logo (with Amsoil on it) and some of you have the SSS Junior logo on your website. The attached logo is the only SSS logo you need on your website when you run this program. As you make your 2017 updates please include this logo and clean off any version of the SSS logo you may have up that isn't the one attached.
The structure and operational aspects of the SSS will remain the same as 2016. Everyone seems to be pleased with the expansion of including all track champions so we will stay with that format in 2017. 
Back to News