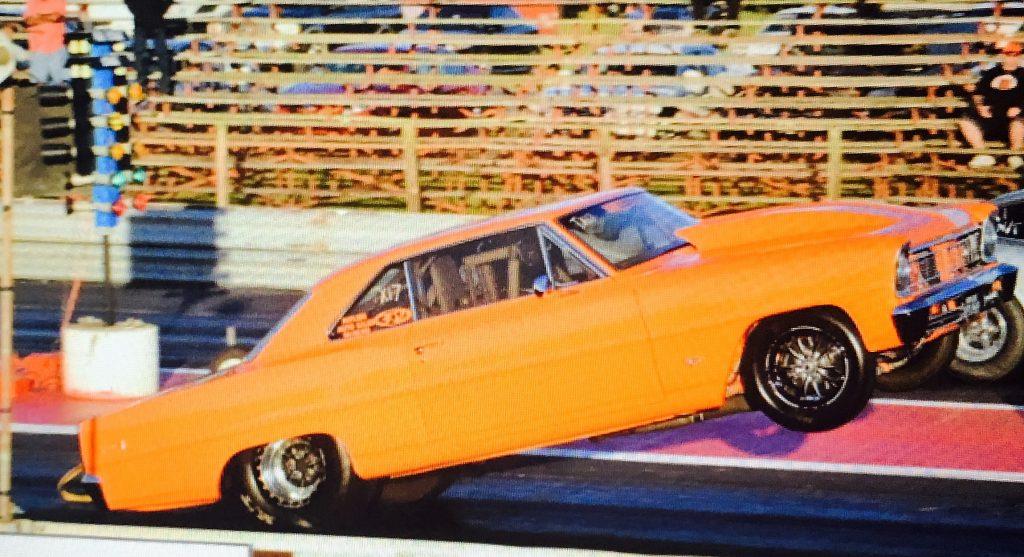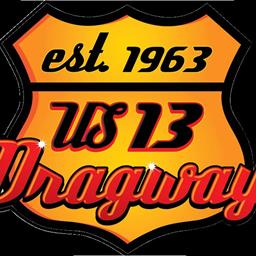 ---
HORACE WILLEY WINS TOP ET ON DAY ONE OF TWO DAY HALLOWEEN SHOOTOUT
Delmar, DE – Unseasonably warm weather, a good crowd and an excellent field of cars and bikes got the two-day Halloween Shootout off to a great start on Saturday at the U.S. 13 Dragway. Horace Willey of Willards, Md. won a close all-door slammer final in Top ET while Ben Garnett of Smyrna was back in victory lane in Mod ET and Brice Cornish of Cambridge rode to the win in Pro Bike. Other winners on the day included: Pat Mariner of Salisbury, Md. in Street and Diesel; Jacob Spencer of Laurel, Del. in Hot Rod; Keith Riddle of Millsboro, Del. in Jr. Dragster 1 and Alexis Truitt of Parsonsburg, Md. in Jr. Dragster 2.
Horace Willey in hie '68 Camaro faced former champion Laura Landry in her '67 Chevelle in the Top ET final. The pair were even at the start but Willey had the better run and took the win with a 9.255/144.30 on s 9.24 dial-in. Landry had a 9.518/127.91 on s 9.47 dial. Semi-finalists were Daryl Beauchamp who lost to Willey and Danny Bastianelli who lost to Landry.
In Mod ET it was Ben Garnett in his '71 Maverick taking on division champ Tim Foskey, Jr. in his '84 Mustang. It was a hole shot at the start for Garnett who went on to win with a 9.203/141.02 on a 9.18 dial. Foskey ran a 10.085/130.89 on a 10.07 dial. Semi-finalist was Jim Williams who lost to Foskey while Garnett had the bye.
Brice Cornish on his GSXR 1000 rode up against Travis Irving of Selbyville on his Kawasaki in the Pro Bike final. Irving was a little quicker at the start but Cornish was dead on his dial for the win with a 9.034/143.65 on a 9.03 dial. Irving ran an 8.973/152.15 on an 8.90 dial. Semi-finalists were Rolland Powell, Jr. who lost to Irving and Art Lawrence who lost to Cornish.
Pat Mariner in his '78 Malibu was paired against Sara Davis in her '71 Camaro in the Street final. Mariner had the better reaction light and took the win with an 11.325/117.06 on an 11.30 dial. Davis broke out running a 12.022/111.56 on a 12.03 dial. Mariner also made it to the final in the Diesel Bracket in his '06 Chevy against Kyle Bartley in his '04 Ford. Bartley was late at the start and Mariner got his second final round win of the day running a 16.387/71.10 on a 16.29 dial. Bartley was fast with an 11.451/116.56 on an 11.20 dial.
Jacob Spencer in his '78 Malibu defeated Joe Serio in his '91 Chevy S-10 in the final of Hot Rod. Serio left early and fouled and Spencer took the win with an 11.480/109.28 on an 11.10 dial.
In Jr. Dragster 1 Keith Riddle was paired against Caitlyn Hooper. Hooper left early and fouledP and Riddle took the win with a 7.996/81.54 on a 7.96 dial. In Jr. Dragster 2 it was Alexis Truitt up against Dacia Powell. Truitt took the close double breakout win with a 7.948/83.34 on a 7.97 dial. Powell ran a 7.994/82.41 on an 8.02 dial.
[caption id="attachment_2424" align="alignleft" width="610"]
Antione Jones in Lisa Ray: Photo by William Davenport[/caption]
Back to News