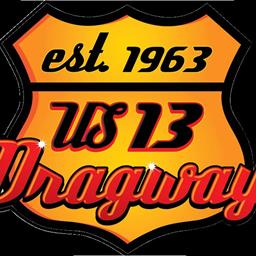 ---
Holiday Season Office Schedule
From all of us here at U.S. 13 Dragway, we would like to take this opportunity, to wish you and your family a Merry Christmas and Happy New Year!
In honoring our families during this holiday season, the office will be closed Thursday, December 24 and reopen Monday, December 28, 2015. The office will remain open Monday, December 28 through Wednesday, December 30, 9am - 4pm. We will close, Thursday December 31 and reopen on Monday January 4, 2016.
Don't forget, our Annual Awards Banquets, will take place January 22 & 23, 2016. The Dragway will be held on Friday, January 22 and our Speedway, Saturday, January 23rd. Tickets are on sale now and the cost is $39.50 each. Please contact our Office Manager Vicky Ennis. The deadline to purchase your tickets, is Wednesday, January 13, 2016. Our office line is 302-846-3911.
Again, we wish you and yours, a Merry Christmas and Happy New Year!
Back to News