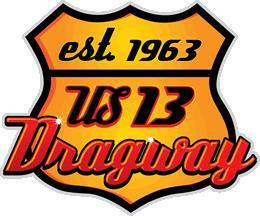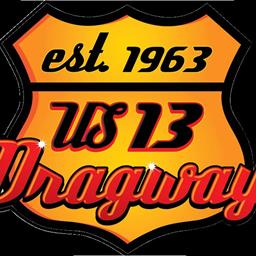 ---
PHILLIP TRUITT WINS SUPER HALLOWEEN SHOOT-OUT FINAL AT U.S. 13
By Chalrie Brown, Delmar, DE (10/27/12) – The U.S. 13 Dragway beat out Hurricane Sandy on Saturday afternoon bringing an end to the 2012 season with the annual Halloween Shoot-Out. Phillip Truitt of Parsonsburg, Md. took the win in Super while Buddy Layfield also from Parsonsburg captured the Pro final. Marquise Blake of Bishopville, Md. rode to the win in Pro Bike and Josh Davis of Seaford, Del. took the Street Eliminator final. In Jr. Dragster 1, it was Ethan Hubbard of Princess Anne, Md. getting his first win and Jordan Dill of Ellendale, Del. taking the Jr. Dragster 2 final.
A pair of track veterans, Phillip Truitt and Tommy Ketterman of Salisbury, Md. was paired in the Super ET final. Ketterman in his 81 Camaro had a .001 reaction time but broke out with a 9.328/136.09 on a 9.40 dial-in. Truitt drove his dragster to the win with a 7.983/168.09 on a 7.97 dial. Semi-finalist was Eddie Savage of Wallops Island, Va. who lost to Truitt while Ketterman had the bye.
Buddy Layfield met Daryl Beauchamp of Princess Anne in the Pro final. Layfield piloted his Dodge Dart to the win with a 13.466/101.43 on a 13.45 dial. Beauchamp ran a 10.856/115.77 on a 10.76 dial. Semi-finalists were Ernie Fisher of Laurel, Del. who lost to Beauchamp and John Henderson of Frederica, Del. who lost to Layfield.
Marquise Blake rode up against Charles Nock of Greenwood, Del. in the Pro Bike final. Nock was off the pace and Blake took the win with a 9.221/142.99 on a 9.00 dial. Nock had a 12.690/72.66 on an 8.68 dial. Semi-finalists were Will Jensen of Dagsboro, Del. who lost to Nock and Harvey Powell of Salisbury who lost to Blake.
Josh Davis defeated Brent Horner of Nanticoke, Md. in the Street final. Horner had a red light foul and Davis drove his '94 Camaro to the win with a 12.298/110.09 on a 12.30 dial.
The Jr. Dragster 1 final matched Ethan Hubbard and Tyler Powell of Delmar, Md. The pair were even at the start but Powell broke out with an 8.938/73.55 on an 8.95 dial. Hubbard scored his first win with a 12.916/51.66 on a 12.90 dial. In Jr. Dragster 2 it was Jordan Dill taking on Kody Mariner of Salisbury. Dill had the better reaction and took the win with a 7.972/80.85 on a 7.94 dial. Mariner had a 7.928/81.84 on a 7.992 dial.
Sunday's racing concluded the 2012 season. Thanks to all the racers and fans for their support and see you at the 2012 Season Banquet and the Dover Downs Hotel and Casino on Jan. 11th. 2012.
Back to News