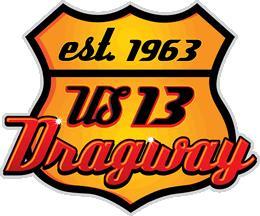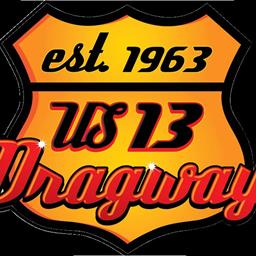 ---
FATHER AND SON WIN BAD 8 FINALS SUNDAY AT U.S. 13
By Charlie Brown, Delmar, DE (9/30/12) – For the second time this season the father and son team of Vernon Russell and Jamie Russell of Dover, Del. swept the finals in Bad 8 Full Body and Bad 8 Open Wheel. Dennis Long of Chesapeake City, Md. drove his Altered to the Super Pro win while Daryl Beauchamp of Princess Anne, Md. in his Chevy S-10 captured Pro. Harvey Powell of Salisbury, Md. got his first win in Pro Bike while Kenny Davis of Seaford, Del. won in Street and Evan Melson of Bishopville, Md. won in Bike Trophy. In Jr. Dragster 1 it was Tyler Powell of Delmar, Md. back in Victory Lane and Cortney Cathell of Laurel, Del. topped Jr. Dragster 2.
Jamie Russell faced Mike Larkin of Salisbury in the Bad 8 Open Wheel final. It was a tight run with Russell posting a .004 reaction and taking the win with a 7.528/176.40 on a 7.50 dial. Larkin had a .007 reaction and ran a quick 7.152/181.74 on a 7.12 dial. Jimmy Hitchens of Millsboro, Del. blister the track in qualifying with the Low E.T. of 6.829 and Top Speed at 195.43.
In the Full Body final it was dad's turn as Vernon Russell took on Steven Truitt of Parsonsburg, Md. Truitt had a red light foul and Vernon Russell drove his '81 Camaro to the win with an 8.351/163.25 on an 8.36 dial.  Don Teague of Newark, Del. in his '67 Chevy II once again set Low E.T. and Top Speed in qualifying with a 7.813/174.52.
Dennis Long met Benny Parks of Salisbury in the Super Pro final. Long took the win with a 7.791/145.60 on a 7.54 dial. Parks had a .009 reaction but his engine went sour on the run turning a 10.126/87.60 on a 7.88 dial. Semi-finalist was Jamie Russell who lost to Parks.
The Pro final matched Daryl Beauchamp and Buddy Layfield of Parsonsburg, Md. Beauchamp took the hole shot win with a 10.768/116.03 on a 10..74 dial. Layfield was dead-on his dial with a 13.550 on a 13.50 but was a little late at the start and had to settle for runner-up. Semi-finalists were David Hornsby of Delmar who lost to Beauchamp and Jack Johnson of Cheswold, Del. who lost to Layfield.
Harvey Powell took the win in Pro Bike over Brent English of Bloxom, Va. Powell on his Yamaha Quad ran a 14.093/84.77 on a 14.09 dial while English broke out with a 9.093/139.75 on a 9.10 dial. In Bike Trophy it was Evan Melson over James Farmer, Jr. of Milford, Del. Farmer had a red light foul and Melson ran a 9.574/142.79 on a 10.00 dial. Kenny Davis captured the Street final over Gary Stickles of Delmar, Md. Stickles had the better reaction but Davis had the better run with a 10.755/120.28 on a 10.73 while Stickles recorded a 14.153/94.84 on a 14.07 dial.
In the Jr. Dragsters it was Tyler Powell with back to back wins in Jr. 1 this week over Nyck Shirkey of Ridgely, Md. Shirkey left too early and fouled and Powell ran an 8.949/73.11 on an 8.91 dial for the win In Jr. 2 it was Cortney Cathell paired against Herby Sullivan of Ridgely. Cathell had the better reaction and took the win with a 7.908/79.99 on a 7.90 dial while Sullivan ran a 7.941/79.90 on a 7.92 dial.
Congratulations to 2012 Super Pro Champion, Frank Lecates for his runner-up finish in the Tournament of Champions at the NHRA Division 1 Bracket Finals last week at the Lebanon Valley Dragway in West Lebanon, N.Y.
This Sunday will be another exciting day of E.T. Racing. Gates open at 10:00 a.m. with time runs at 11 a.m. and eliminations at 2 p.m.
Back to News