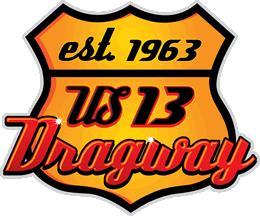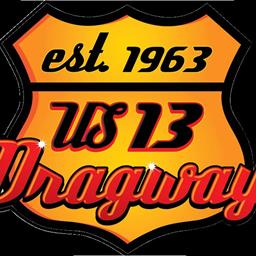 ---
TIM SINCLAIR WINS $1500 SUPER PRO FINAL SUNDAY AT U.S. 13
By Charlie Brown, Delmar, DE (11/6/11) – Tim Sinclair of Princess Anne, Md. closed out the 2011 season at the U.S. 13 Dragway Sunday with an exciting final round win over Mike Jones of Salisbury, Md. The day was especially good for Sinclair as he picked up $1500 for the victory. Phillip Truitt of Parsonsburg, Md. closed out the year with a $1000 final round win in Pro and James Farmer of Denton, Md. continued his domination of Pro Bike with a $250 final round victory. Other winners on the day included: Brian Reibert, Jr. of Snow Hill, Md. in Street, Harvey Powell of Salisbury in Bike Trophy; Zoe Jackson of Newark, Md. in Jr. Dragster 1 and Christopher Kahler of Ocean View, Del. in Jr. Dragster 2.
The Super Pro final was one of the closest finishes of the day. Tim Sinclair in his '68 Camaro had a .004 reaction but Mike Jones was a fraction quicker in his '01 Undercover dragster with a .003.  At the finish line it was less than one one-thousandth of a second difference as Sinclair took the win with an 8.586/154.71 on an 8.58 dial while Jones ran a 7.518/171.81 on a 7.51 dial-in! Semi-finalist was Dave Skerrit of Severna Park, Md. who lost to Sinclair while Jones had the bye.
Phillip Truitt faced Daryl Beauchamp in the Pro final. Truitt had the better reaction and drove his Chevy Nova to the win with a 10.152/120.09 on a 10.08 dial. Beauchamp ran an 11.495/114.50 on an 11.42 dial. Semi-finalist was John Donovan of Federalsburg, Md. who lost to Truitt while Beauchamp had the bye.
James Farmer rode up against Bill Kenlon of Pocomoke, Md. in the Pro Bike final. Farmer took the win with an 8.577/148.68 on an 8.57 dial. Kenlon left early with a -.052 red light and fouled. Semi-finalists were Eddie Chapman of Pocomoke who lost to Kenlon and Brandon Clark of Frankford, Del. who lost to Farmer.
Brian Reibert, Jr. took the Street final over Richie Chaesman of Goldsboro, Md. Reibert had a .007 reaction and was on his dial with a 17.829/76.25 on a 17.82 dial while Chaesman broke out with a 10.837/17.32 on a 10.84 dial.
Harvey Powell continued his domination of Bike Trophy on his Kawasaki Quad. Powell defeated Malon Smith of Lincoln, Del. with a 15.890/71.84 on a 15.88 dial. Smith ran a 9.091/147.63 on an 8.99 dial.
Zoe Jackson was paired against Matthew Wilkinson of Salisbury in the Jr. Dragster 1 final. Wilkinson had problems staging and fouled and Jackson ran an 8.993/70.76 on an 8.95 for the win. The same was true in Jr. Dragster 2 when Trevor Post of Delmar had problems staging and fouled and Christopher Kahler took the win with a 7.930/82.38 on a 7.90 dial.
Sunday closed out the 2011 season at the U.S. 13 Dragway. The next event on the calendar in the 2011 Awards Banquet which will be held at the Dover Downs Hotel & Casino in Dover, Del. on Friday night, January 6th, 2012. Tickets are on sale now and can be purchased at the Dragway office by calling (302) 875-1911.
Back to News