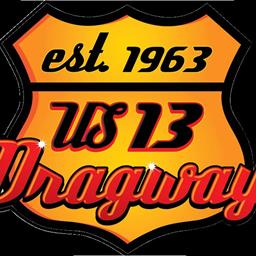 ---
WILD CARD RACING SUNDAY - WHAT'S A "WILD CARD"
Delmar, DE - This Sunday's racing at the U.S. 13 Dragway will feature "Wild Card" racing along with the regular bracket divisions. But you may be asking, "What is a Wild Card?"
Drivers in the three money divisions: Super Pro, Pro, and Pro Bike will have the option to purchase a second tech card at face value when they register on Sunday. The card is similar to the game Monopoly's "Get out of Jail Free" card in that it can be used at any stage of eliminations to continue to the next round. It is feesable that two racers could reach the final round without using their card. In that case, they would still have the opportunity to use it so in theory you could see three "final" rounds! Money will be paid for the position that you ultimately finish in. Â In the past, a driver actually won the finals without using his "Wild Card" but if that were to happen again remember that you either "use it or lose it."
Back to News